Teaching Children Empathy
I am always on the lookout for new ideas. Can you tell by the variety of topics that I write about?
But here's something that always gives me pause, just from the sheer weight of its importance in our lives- giving back to the community and, even more importantly, teaching my children how to give back to the community.
Teaching my children to be empathetic.
Because let's face it, in a world where we're part of the haves, it becomes so easy to just roll along and not pay mind to the have-nots. But they're there. They may not even be as far away as you think.
No matter where it is you live, no matter what it is you do, there is always a place for giving.
With this in mind, I set out in search of the best way in which my boys and I can give back, while learning valuable lessons about the realities of this world.
Brainstorming on How to Give Back
There are so many ways to do this.
Firstly, it's important to also remember, and to teach our little ones, that not all giving involves money.
Giving can mean supplies. Giving can mean time. Giving can mean kindness.
What was key for me was that the boys take part in actively giving back, not just in donating their things. We came up with several ideas, and put them, and ourselves, into action.
** HMM **
First, we needed a name. That's when HMM came to fruition. HMM stands for Help Move Mountains, and that was exactly what we set out to do. Not just one mountain, but many of them. It was our family effort to give back, and to many of the mountains in need. We planned to take on a different project every few months, learn about the cause, and think of an original way of giving.
Plus, it just sounded cool- HMM, like a thought.
So we adopted the name and just rolled with it.
Project #1: Black Friday in NYC
For our first mission, my trio of boys and I set out to feed the homeless. But not in a shelter, where the children would not be allowed, but with our own manpower, from start to finish.
Cue a fun supermarket trip, filled with pushing and shoving on the boys' part, but also the camaraderie built by their shared goal of making a difference and helping move a mountain.
I sponsored the trip and we purchased ingredients: brown paper bags, bread, sliced deli meats, mustard, mayo, peanut butter, jelly, apples, bananas, crackers, and little candy treats, amongst other delectable items.
Next up for the boys was a makeshift assembly line, complete with background music, several freeze challenges and fun chatter as we worked.




We finished this part of the day up with hand-decorated brown paper bags, stamped with name, HMM. Not because it mattered to anyone receiving the bag, but because it made the boys feel special. Their name on a bag- HMM.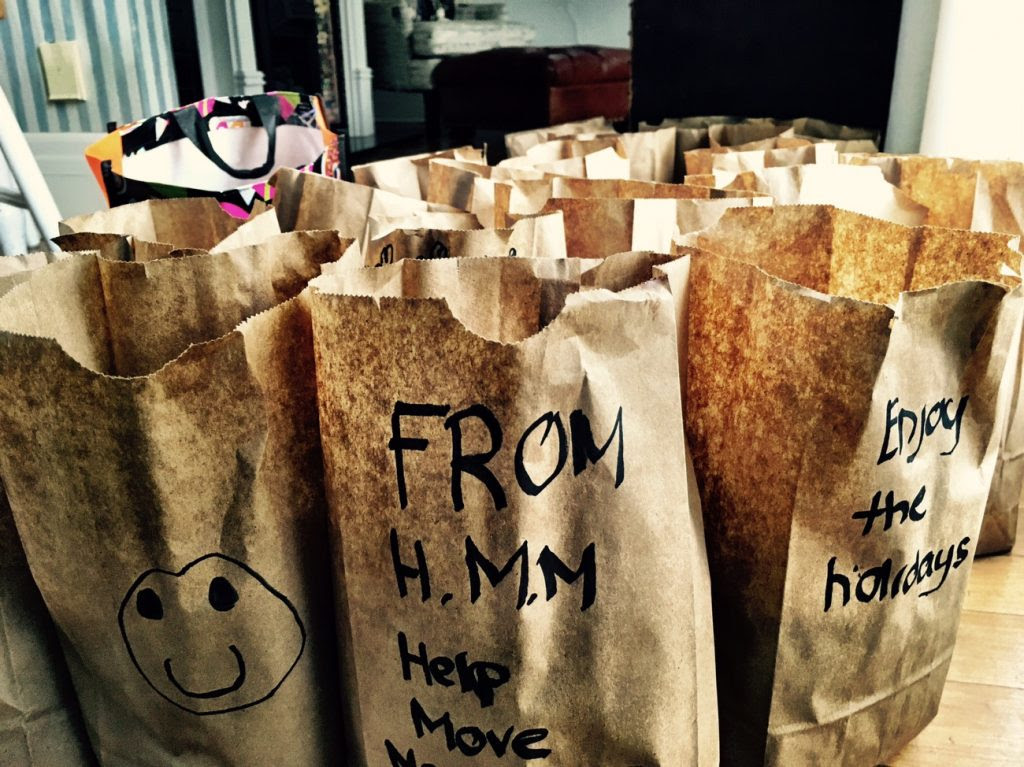 Next came the actual 'moving mountains,' and boy, did they move them. Instead of heading to the mall (it was Black Friday, after all), we stuffed the bags- and our bodies- into the car and drove into Manhattan (I love NYC!), driving around on that post-gobbly, chilly afternoon, searching for people that could use some food.
Fast forward to later that afternoon- satisfied smiles from my boys. Beams of pride resulting from their hard work.
They also learned a lot that day.
They learned about homelessness.
They learned about being hungry enough to accept a meal from a stranger.
They learned about mental health.
But most of all, they learned that giving back to someone in need is the best feeling you can have- and that it doesn't take much to feel it.
---
Project #2: Nursing Home Casino Night
We contacted our local nursing home and inquired as to when we could come liven things up a bit, with our presence. A date was set and, joined by several friends from school and their parents, we showed up at casino night to give the old folks an afternoon they wouldn't forget.
The children took to their station and were naturals. In fact, so were the moms.
You see, part of entertaining nursing home residents involves adopting a cheerful, enthusiastic, and outgoing vibe, which we were absolutely equipped for with this crew.




The staff could not stop raving about the children's engagement and the group's enthusiasm as a whole. Apparently, the residents had a blast.
Well, wouldn't you? Just look at my friend below, leading the roulette table! Wouldn't you want to double down your little plastic chip is she was your dealer?
The benefits of nursing home residents interacting with the younger generation cannot be underestimated. Take a look at a write-up on a program that does just this– incredible.  The same goes for exposure to animals, like dogs that are trained to be 'therapy dogs.' You don't have to be elderly to smile when you see one of those cuties.
---
Project #3: Valentines for Hospitalized Kids
This was so special. My sons worked on handmade holiday cards this past Valentine's Day, to be handed out at the local children's ward to the sick, hospitalized children. We had a number of friends join us in this fantastically original and artsy project and were able to collect a huge bag of cards!





Not only this, but a local baker kindly volunteered to contribute beautifully designed cookies to hand out to the children along with our handmade cards. I wanted to steal one and eat it up, but managed to resist the temptation..
Kudos to her, Keren Avrahami, who can be reached on her FB page here if you have something special planned and need a sweet.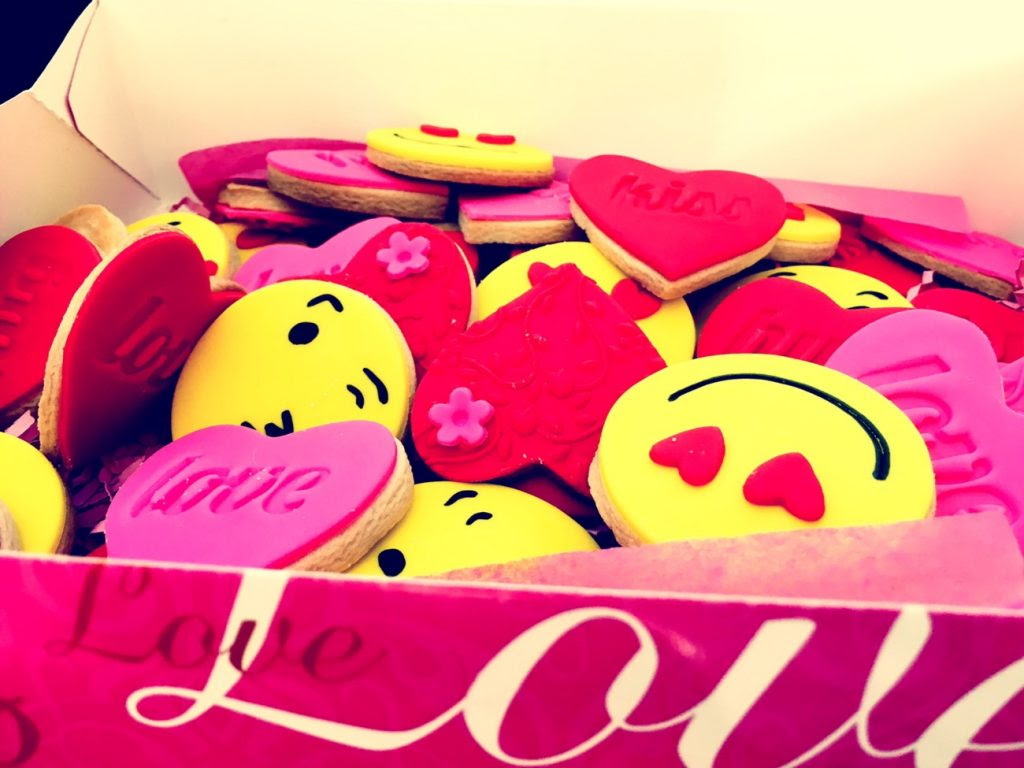 What made is even more special was that the hospital sent each of the children who contributed to the project a thank you letter.
---
Project #4: Supplies for Pregnant Women in Need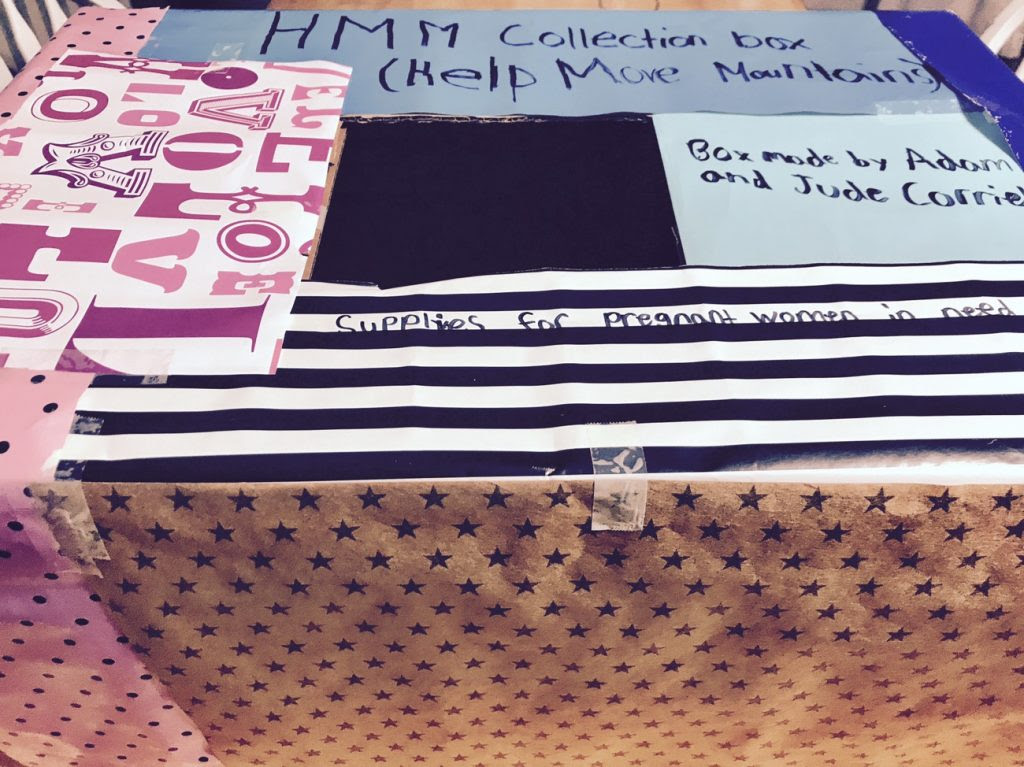 The last project is actually going on right at this very moment. We decided to help out a center near my workplace, up at Pearl River, NY, which helps pregnant women who need help with maternity clothing and baby supplies.
Why not ask for our community's help, we thought, and why not make it fun while we're at it.
So my sons and I decided to involve our school and ask for others in the community to send in things they may otherwise have thrown away. We also chose to create a collection box that came from the heart, to peak the interest of the children at the school.








Nothing makes my day more than seeing a creation formed by little hands, and right in front of our very eyes.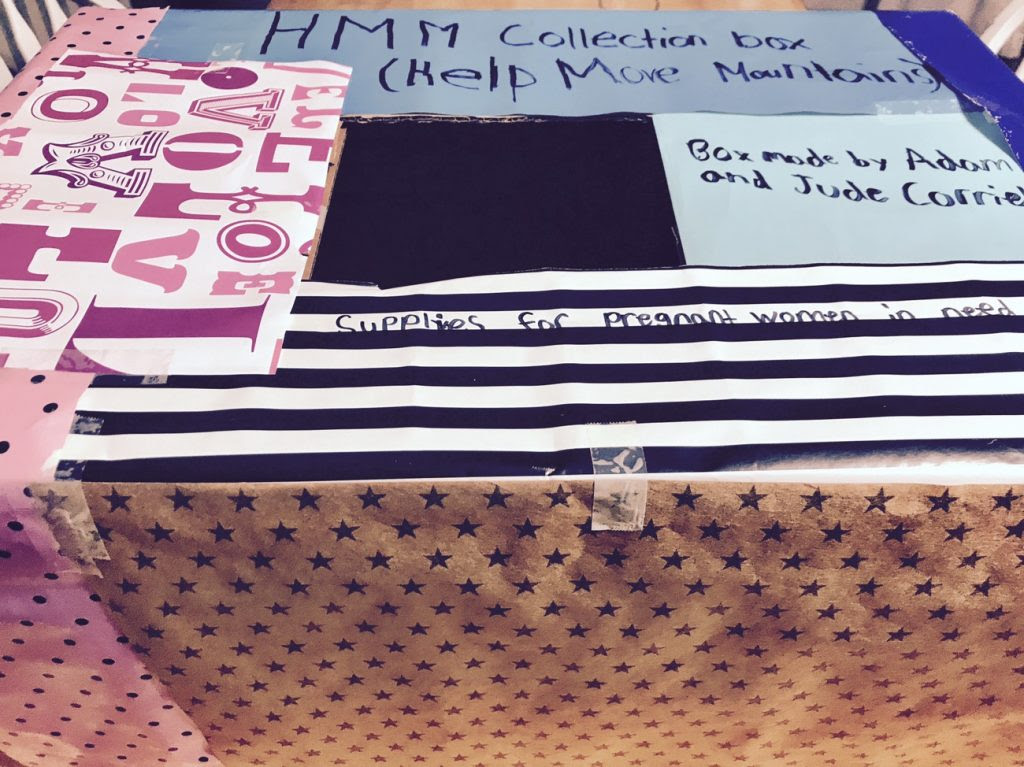 And while it's certainly no Mona Lisa, I'd say it's not that far off from a Picasso.. no?
Either way, I am proud.
My boys' efforts were successfully pooled together and we are collecting supplies as this article is being read. Their quest for helping others is hopefully imprinted inside their little brains the more projects we adopt together.
There are certainly more in the making, and more to come- and they hopefully learn as they go.
They are learning empathy.
Dana Corriel, MD is  a mother to three loud boys.  When I'm not mommy-ing, I'm a medical doctor, board-certified in internal medicine. I chat with, diagnose, and treat patients in beautiful Pearl River, NY.  Find her at https://drcorriel.com/